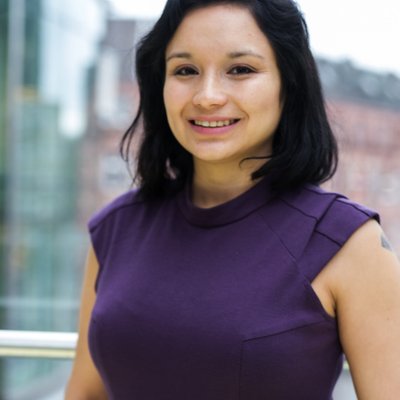 Cristina Mlynek on April 05, 2018
The first installment of the Stage CMS Blog covered why every band needs a website and why you shouldn't rely solely on Social Media. But once you have your own band website, you can develop your Online Marketing strategy that may very well include several social networks and other platforms.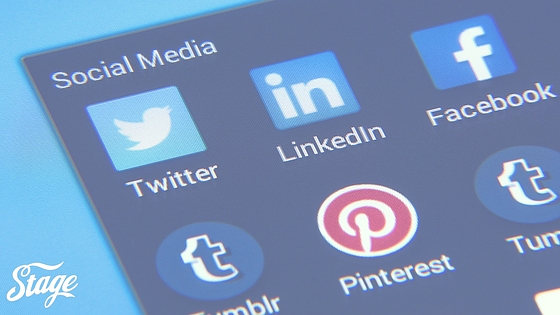 Online Marketing - including Social Media - needs a strategy and a good foundation: a website.
Before you go to every social network available and open up an account, ask yourself: is that really necessary? Are my fans or the people I want to reach active on Twitter/Snapchat/Periscope/etc? Am I going to really use this platform regularly? What can I accomplish with this?
Managing social media channels is work and takes time, so make sure that you or someone else in your band or management team has the time and energy to do it or at least help out. This is also why you shouldn't just be everywhere, but select the social platforms that make more sense to you and, most importantly, your target audience.
The most important elements of your online marketing strategy are your target audience and your goals. The posts should include language that resonates with your audience, makes your fans feel included and helps them identify with your music. The goals you set might change over time, but you definitely need to set goals and think about how to reach them whenever you are composing a post for social media. If you just released an album and your goal is to make more sales, you might want to include a link to your shop in every post. If you're touring and your goal is to sell tickets, you might want to post the tour calendar (with links to purchase tickets) more often. If you have a new video out - well, you get the gist.
Social Media Dos and Don'ts for musicians.
Here are some things to consider regarding the "etiquette" in social media platforms:
Don't start what you can't finish - don't open social media accounts you can't maintain.
Do: go where your audience is - no need to open a LinkedIn-profile if you don't need business contacts or if the contacts you need aren't there.
Do: get to know the platform before opening an account/posting - Twitter works differently than Facebook, for example.
Do: publish content tailored to the social platform - even if you use the same picture or text everywhere, at least change up the text, rethink the hashtags, and definitely check how you @mention other people
Do: embed pictures from social media on your website or even better, on your website's blog section, where (Pro tip) you are publishing your tour diary, etc.
Automation in moderation - don't connect all your socials! Take the extra minute to post manually to all your channels, instead of automatically letting Twitter publish a Facebook post, which appears as an awfully long link without context.
Do: stay authentic, make people identify with you and your b®and!
Also, stay informed. Social media keeps changing and you probably want to know whenever your posts aren't reaching as many people as you would like. And on that note:
Think about the good old e-mail newsletter: in our world of short attention spans and information overload, the e-mail newsletter has proved to be an effective and direct connection to customers - or in this case fans. While scrolling on social media, your fans can easily miss out on your news. An e-mail, however, gets directly delivered to them and they have to actively erase it if they don't want it.
After you've gotten to know the different platforms and decided on which socials you want to work with, the fun part begins! It's time for some creative brainstorming on what kind of content you want to publish.
Content ideas for your social media strategy:
Behind the scenes: Post pictures and videos of your life in the tour bus, warming up before the show, recording/songwriting in the studio, getting ready for a photo/video shooting, etc. Even practicing your instrument at home or what you do in your day-job can be interesting to your fans.
Video content: Visual media draws more attention than plain text, so try to make videos more often. You can make your announcements with short videos. Currently, the Facebook-algorithm favors live video even more - be informed of changes and plan accordingly. And if you really want to post something in plain text, post a good photograph or graphic with it.
Gifts: give your fans something for free! The newsletter registration is always more attractive to the audience, if you include an exclusive free track, for example. You can also give away autographed merchandise or other perks every time you reach a milestone on social media, like getting to a number of followers.
Fan-created content: post pictures, drawings, and other art you have gotten from fans. Don't forget to tag them and give credit where it's due, but this is a great way to both thank your fans for their artistic work and have content to post when you don't have time to create it yourself. The same goes for covers of your songs. Memes work great, as well, if you don't take yourself too seriously!
Game content: If your music is featured in karaoke apps, music-themed video games, or any other kind of interactive media, your fans will probably be posting their achievements and you can share that on your channels. Think videos of Guitar Hero/Rocksmith play-throughs, karaoke recordings on the Smule app Sing!, etc.
Outside the box: Try to be original with the content you post, it doesn't have to revolve around your art all the time. Be yourself and show yourself as a person, your fans will appreciate that and identify with you and your beliefs.

Hashtags: Do some research before blindly using trendy hashtags, look at what other people are posting with it and invent your own hashtags! Be creative, get your tour, for example, its own tag and communicate it, so that your audience will use it.
Always drive your social media audience back to your band website - that can be made with Stage CMS!
Remember the goals we talked about at the beginning of this article? They should materialize on your website, so whatever you decide to post on your social media channels, drive that audience back to your web, where they should be able to buy those albums and tickets or watch that new video you just put out. For all this to work you will need a well-designed website - it all comes full circle.
If you'd like a demonstration of how Stage CMS can make your website-dreams come true, you can request a demo of Stage or contact us with your questions. With Stage CMS, we can make a gorgeous and functional website together, that you can easily manage yourself.